NLPT family! How are you all doing?! I think I can speak for all the coaches when I say WE MISS YOU! But we love seeing you active on social media so keep posting those workouts and let any of us know if you need ANYTHING!
Got something a little different for you. I've seen a few people post up workouts that they've created and that is SO COOL! Most notably, I've seen the "PAUL" workout customized with different exercises, reps, and times. Just for reference, PAUL is an acronym:
P = Plyo/Cardio
A = Abs/Core
U = Upper Body
L = Lower Body
Today, I'm going to add an S at the end which stands for Stretch/Mobility, so make it PAULS!
Most of our on-demand and ZOOM workouts are 30-55 minutes in length…but what if you don't have that much time to spare to get a full workout done in one shot? Or maybe you just haven't pulled the trigger yet because you feel like those workouts are just a bit too tough? Enter the "trigger workout," or mini-workout. Check out the video below to see what I'm talking about!
If you're interested in getting all access to our on-demand workouts along with live workouts 6 days a week, click below!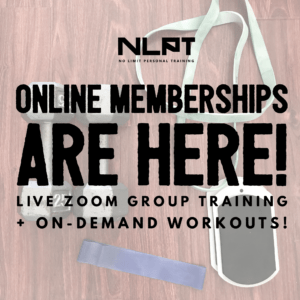 The idea sparked from Precision Nutrition