It's a growing national problem that's attracting the attention of everyone from health-fitness guru Richard Simmons, to Dr. Oz and Oprah Winfrey. Everyone has an opinion on its cause — and everyone seems to have a solution.  The problem?  Childhood obesity.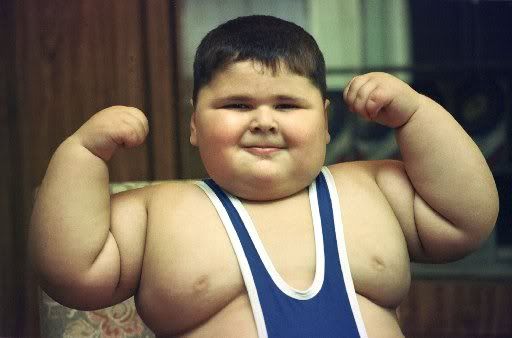 It's a growing national problem and serious medical condition.  Not only does it affect younger children — at ever younger ages — but it affects far too many adolescents as well.  In a nutshell, it's the status of a child when his weight is well above the normal for his or her age and height.
The extra pounds these children are toting around with them are worrisome too.  Accompanying this weight issue is an ever growing avalanche of associated health diseases.  A rise in type 2 diabetes in children.  Decades ago, type 2 diabetes in anyone but older adults was unheard of.  The beginnings — and sometimes serious — stages of cardiovascular problems, including high blood pressure and high cholesterol.
While the experts recognize the problem, the root cause seems to be troubling many.  Obviously, the simple answer is that children today are eating too much and exercising too little.
But you can't just cut off a food supply to children as you do to adults.  Children, because of their developing muscles, bones and other areas of their bodies, are in need of the extra nutrients that calories may be providing.  These substances help to accelerate healthy growth.
In fact, some experts say it's not that children today are eating too much, it's that they're eating too much of the wrong types of foods. Some public health experts blame the proliferation of fast food restaurants and the accompanying abundance of trans fatty acids as one cause of the problems.
Other health officials say the cause is the processed and packaged foods that are so convenient to make.  Many of these foods have now been around nearly a generation. It's far easier — and far cheaper — to make a boxed package of macaroni and cheese than to create a meal that features a lean cut of red meat, and a healthy portion of vegetables.
And when snack time rolls around, what kid it seems wouldn't trade his apple for a bag of potato chips or corn chips?
And still other public officials point to the loss of recess in the schools as part of the epidemic.
Whatever the ultimate underlying cause, one thing is certain:  the nation's children are facing a health risk that neither their parents nor grandparents ever had to contend with.
Is your child at risk of becoming obese?  Here are a few risk factors that will let you know:
Check his diet.
Activity — or should we say inactivity.
Psychological factors.
Genetics. .
Socioeconomic factors.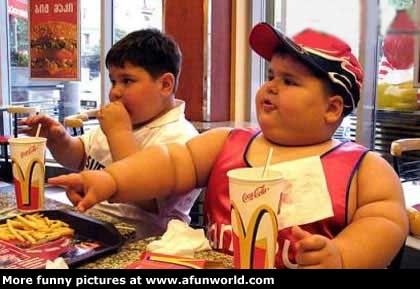 If ignored, obesity in a child can be, well . . . a weighty problem.  The condition provokes all the same health risks you associate with being overweight in an adult and more, including;
Type 2 diabetes
Cardiovascular problems
Metabolic X syndrome
Asthma
Sleep problems
Eating disorders
Skin infections
Early puberty
Liver disease
Low self-esteem
Behavior problems
Learning difficulties
Depression
While the medical community can offer help in the way of some weight loss drugs and even surgery, the first line of defense for any child should be the combination of a healthier diet and an increased in physical activity.
Notice that the term used is "physical activity" and not explicitly exercise.  Children don't necessarily need a structured exercise program. What they do need, though, is to increase certain play-based activities.
The medical experts can debate about the cause or causes of childhood obesity all they want. The only way to combat the problem though is one child at a time.  This could mean limiting your children's visits to fast food restaurants, cooking healthier meals on weekends and freezing them for consumption during the week, and scheduling family outings to the park to ride bikes or play tennis or baseball.
Whatever you plan, look at the activities as a great way to get to know your family better and spend more quality time together.  That way, you just can't lose!