Private Nutrition Coaching
Our personalized nutrition coaching program is straight-forward and effective.
Our Nutrition Coaching Program Gets Results!
With the No Limit Nutrition Coaching program, you learn how to eat better, lose weight, and take control of your health – without dieting!
Did you know? With Nutrition Coaching You Can Finally:
Lose body fat and add lean muscle - stop dieting!
Transform your relationship with food - eliminate guilt!
Have more energy to do the things you love - bring on the adventure!
Learn a sustainable nutrition approach that fits YOUR lifestyle - with lifelong results!
Why is working with a nutrition coach a good idea?
We'll be with you every step of the way, providing the personale care, guidance, support, and encouragement you need to make a life-changing transformation.
What's Included When We Work Together
Private 1:1 Coaching & Support
Unlimited access to your coach. A 24-hour turnaround time. * Weekends may be a little slower.
Accountability
Scheduled weekly or bi-weekly calls to monitor progress, make adjustments and hold you accountable.
Community
Access to our private FB group, a great place to get support and encouragement from others who are on a similar journey! Sharing successes and failures will dramatically increase your odds of success!
Complete the application to help us learn more about you and your goals.
Schedule your discovery call with your coach to discuss your goals and to see if we're a good fit.
Choose which program is right for you and we get to work!
Email us at sako@nolimitpt.com or call/text us at (714) 909-1203. We look forward to working with you!
Check out What People Just Like You Have Accomplished With Our Program…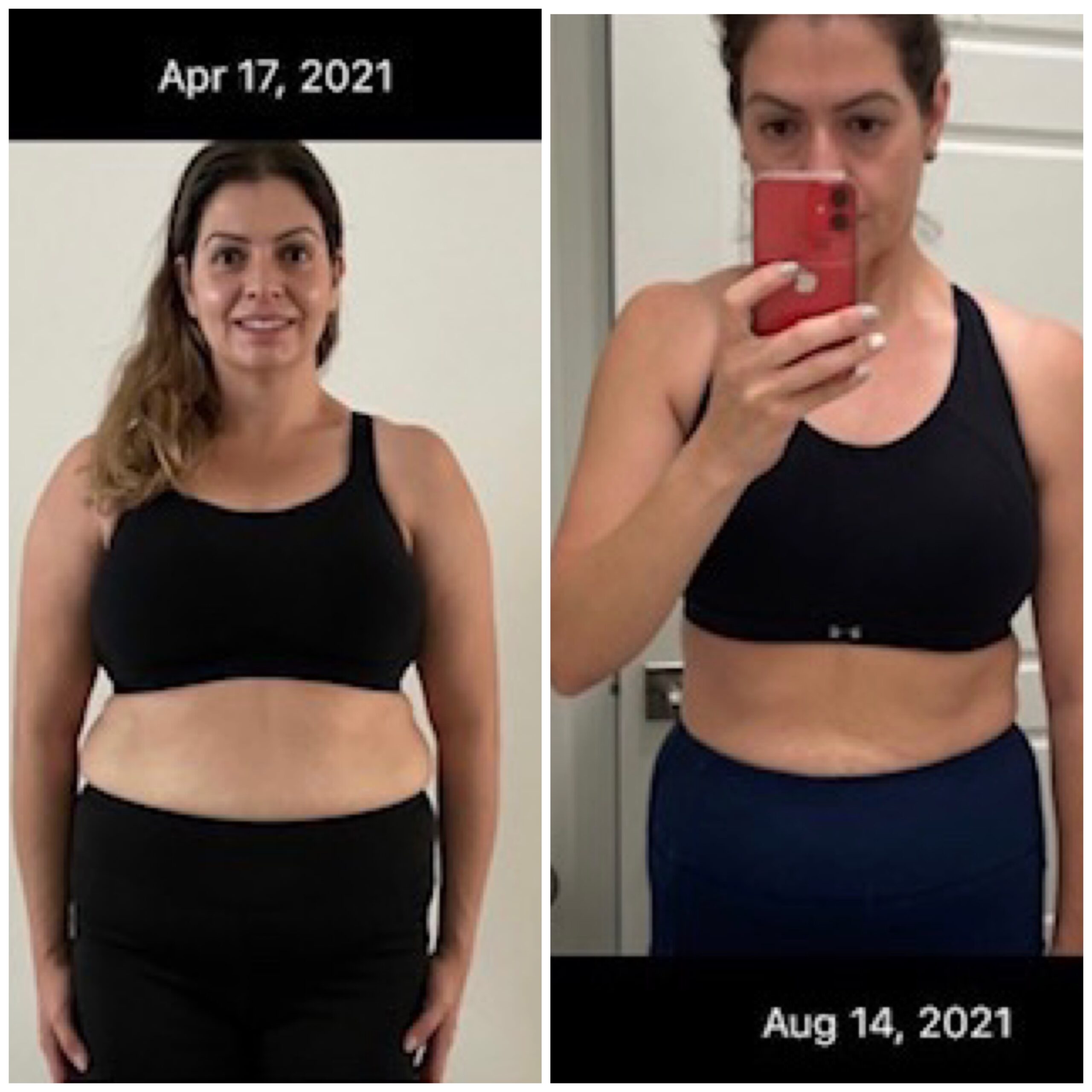 "My journey has been long but well worth it. After having two children it was time to focus on "me". I've always been a bit of a gym goer but didn't know the importance of weights and nutrition until I started personal training. That was the beginning of my journey of weight loss, muscle building, and "correct" eating habits for long term success. James has accompanied me with my weight loss journey on many levels. He's been an integral part of this process but it's not only about weight loss but living a healthy lifestyle. It helped that he was also once on his own weight loss journey that helped me sympathize and understand his valuable perspective. He's been easy to contact and was open to all questions regardless how big or small. What helped me the most is understanding the importance of reading labels, eating whole food, and making adjustments on how I order when I go out and eat at restaurants. The little things that I've been taught have really made an overall difference. James has helped a tremendous amount and others should really get on board whether it's training or nutrition. The reality is that others should definitely utilize his knowledge but only if you are ready to make a commitment to change. I was able to make the big changes in my health goals because I stuck to James's advice and not veer off course. I firmly believe that everyone can achieve their weight loss, muscle building, or health goals with his knowledge. I'll definitely keep his knowledge in the forefront of my mind to keep my healthy lifestyle going until my old age. James has been a health advocate, positive light, and a no judgement coach. He understands that everyone is on their own unique course rather than other trainers who try to place a "one size fits all" approach. I've enjoyed the journey and inspiration he's given me. The best part of all of this is that everyone definitely sees the changes and are now asking for my advice and it's awesome that I can flex some muscles that I never knew that I had."
— Rosio
No Limit Group Training Client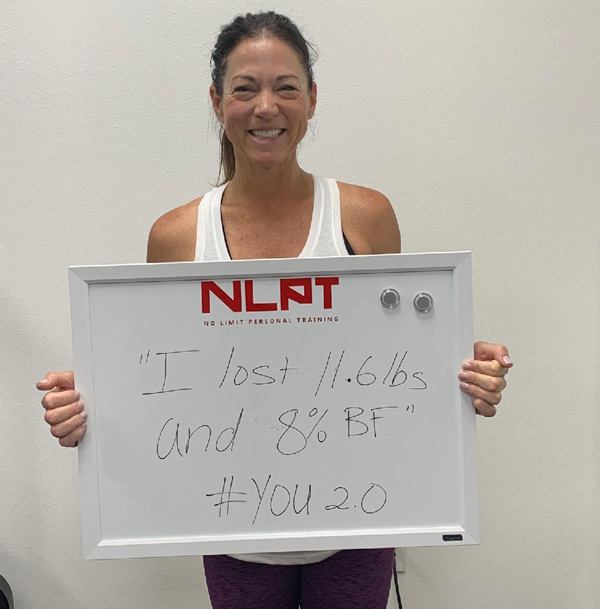 "I needed a push and this was it! I knew I needed to get back to being myself again.I saw how Coach James is living proof that this stuff works, so I jumped in with both feet! Nutrition Coaching has helped me lose 13 lbs, get to 16% body fat, and maintain my progress months later!!"
— Leah
No Limit Group Training Client
"My biggest worry was whether or not jumping into this would require a significant lifestyle change, and I'm happy to say, it did not!! My coach provided clear information behind why these changes were good along with achievable goals and positive encouragement. AND the frequent check-ins were super helpful. Nutrition Coaching helped me lose weight, eat better, and plan better. I've also learned how easy and tasty clean eating is. I think this program is AMAZING!! I love and appreciate not only the approach, but the ease with which each week's learnings were presented and how applicable they are to real life and sustainment. Thank You, Thank You, THANK YOU!!"
— Jeanette
No Limit Group Training Client
"I really wasn't interested in a diet. I already thought I knew it all but just chose to do differently. I was just hoping to learn how to make better choices, but also not having someone make me feel bad when I want to go have a glass of wine with my husband or eat a donut with my kids. The simplicity of the program is what makes it great. Focusing on one thing at a time made planning easier and took time away from me eating other stuff.
Nutrition Coaching helped me: lose weight, learn how to plan, learn that I can still do all of the social things with friends and family AND make better choices, feel better in the mornings."
— Jackie
No Limit Member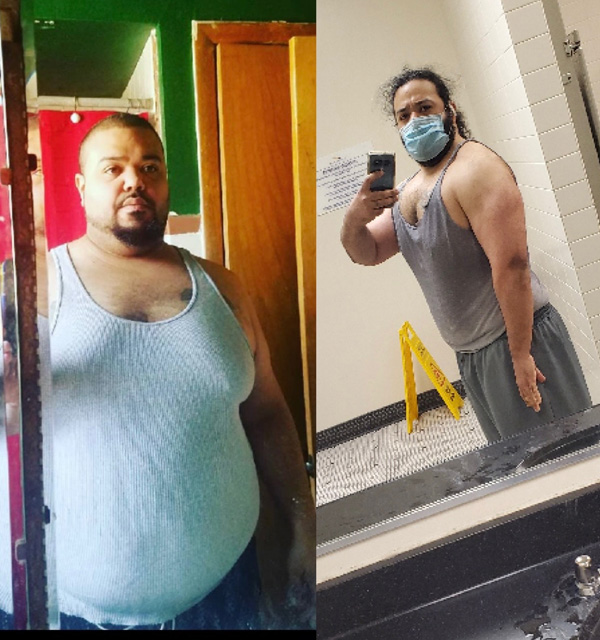 "Initially, I believed the program would just focus on moving more and eating right. But the info I received on other aspects was a tremendous surprise. Getting enough sleep, not using my phone or TV before bed, etc.
I was able to lose weight, improve my eating habits, improve my sleep patterns, and gained so much valuable knowledge.
Keep doing your thing! This program is helping a lot of people achieve their goals and I'm one of them."
— Rob
Challenge Review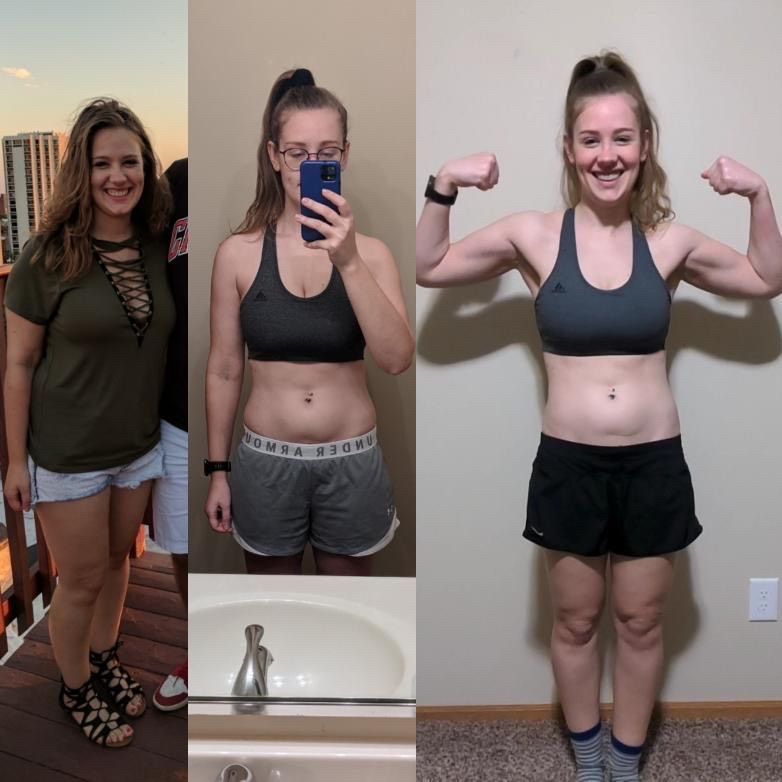 Kelly lost 6 lbs and 10 total inches in 6 weeks!
"Participating in the 6 week challenge was a lot of fun. Every week a new goal is set, there are challenges every weekend, and there's a new lesson every day.
This challenge has helped me reach my goals faster than ever before and has allowed me to break bad habits. I feel great!"
— Kelly
Challenge Review
"Most nutrition coaches have the approach of making you need them forever. For example, they will extend a program extra months or when a month is about to end, they will say "sign up for next month and I'll teach you this!" Just to make a profit. James isn't that type of coach. He genuinely cares about his clients.
While working with James, I've accomplished the following:  Dropped body fat %. Dropped 12 lbs! Lost my love handles. Became more lean. Developed healthier habits nutritionally."
— Rali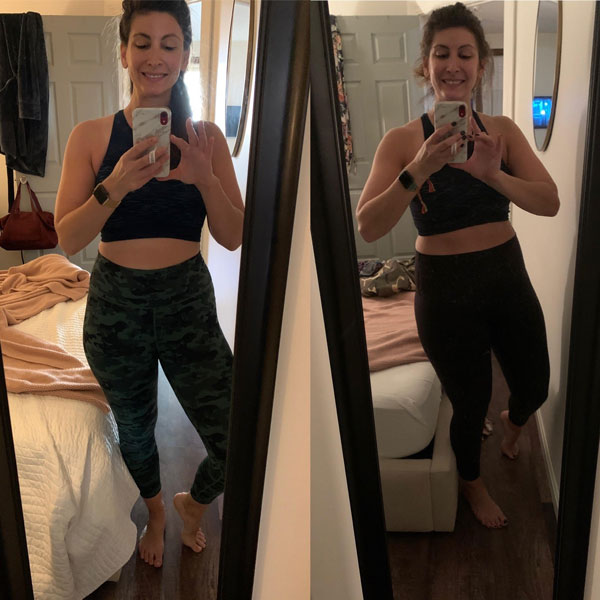 "I believed this process would be just too much work. James encouraged me every week and celebrated with me. When we weren't getting the results we wanted he helped me pivot and make different decisions that have really worked.
My clothes fit better. I've lost weight and I FEEL BETTER! I'm now more motivated to eat healthy and live a healthy lifestyle."
— Sari
"James has always been responsive to my needs. I don't know what works for me, but I know that I am not a one size fits all person. James is knowledgeable about his craft which makes my ever changing goals successful because he's able to move with me. James holds me accountable even when I'm being headstrong and we've seen results because of it. That's the beauty of his program. It feels like it was tailored just for me.
I have lost a total of 50 lbs, improved my eating habits, and now can do much more in my day to day life."
— Monique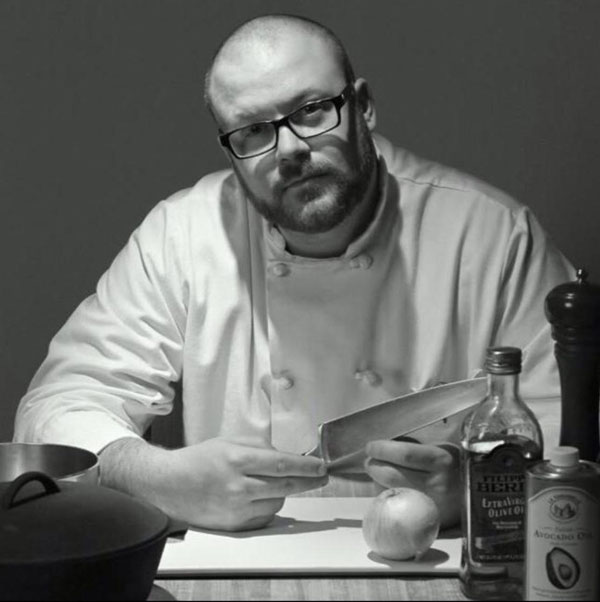 "I was afraid I wouldn't be able to really commit to eating healthy. Once I saw results, it was much easier to stay motivated. James' positive reinforcement helped me stay focused on the long term effects and this lifestyle change. My original goal when I started was to lose 30 lbs. So far, I've lost over 45lbs and feel much stronger. James has slowly helped save my life!"
— Josh
"Before working with James, I felt like my nutrition and behaviors were not up to par to help me reach my image goals. James gave me direction, lessons, sample meals, constructive criticism, and encouragement to help me correct my behaviors and get me on track to my goals. In 42 days, my measurements dropped by an inch and a half in each area. and I lost 5 lbs. My weights in the gym actually went up while losing weight. Highly recommend James to anyone that struggles with lack of information and poor behaviors. I was scared to reach out but couldn't be happier that I got out of my comfort zone. These changes aren't just during the time I was lucky to work with James, but these changes and information can be used for a lifetime."
— Dylan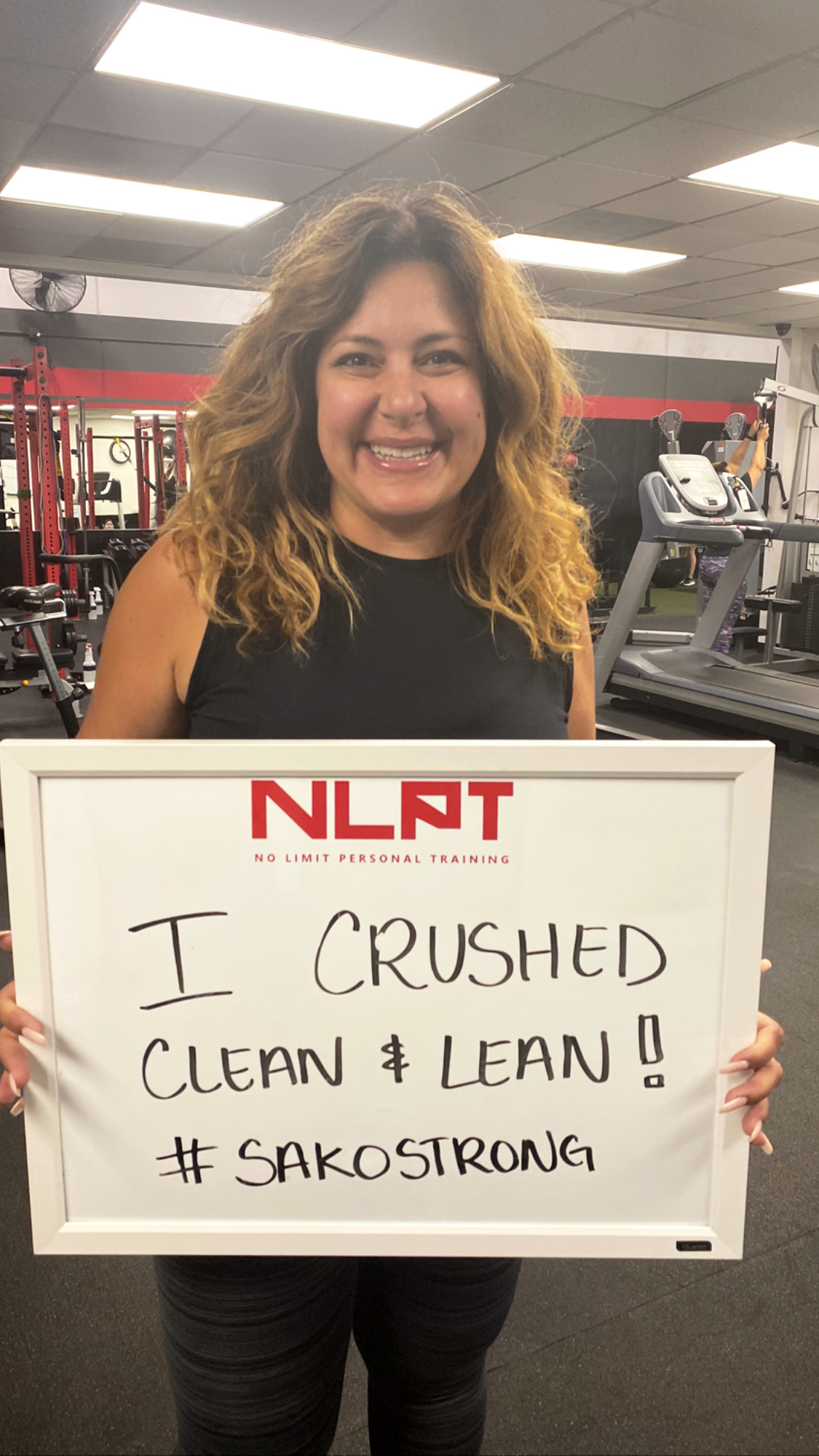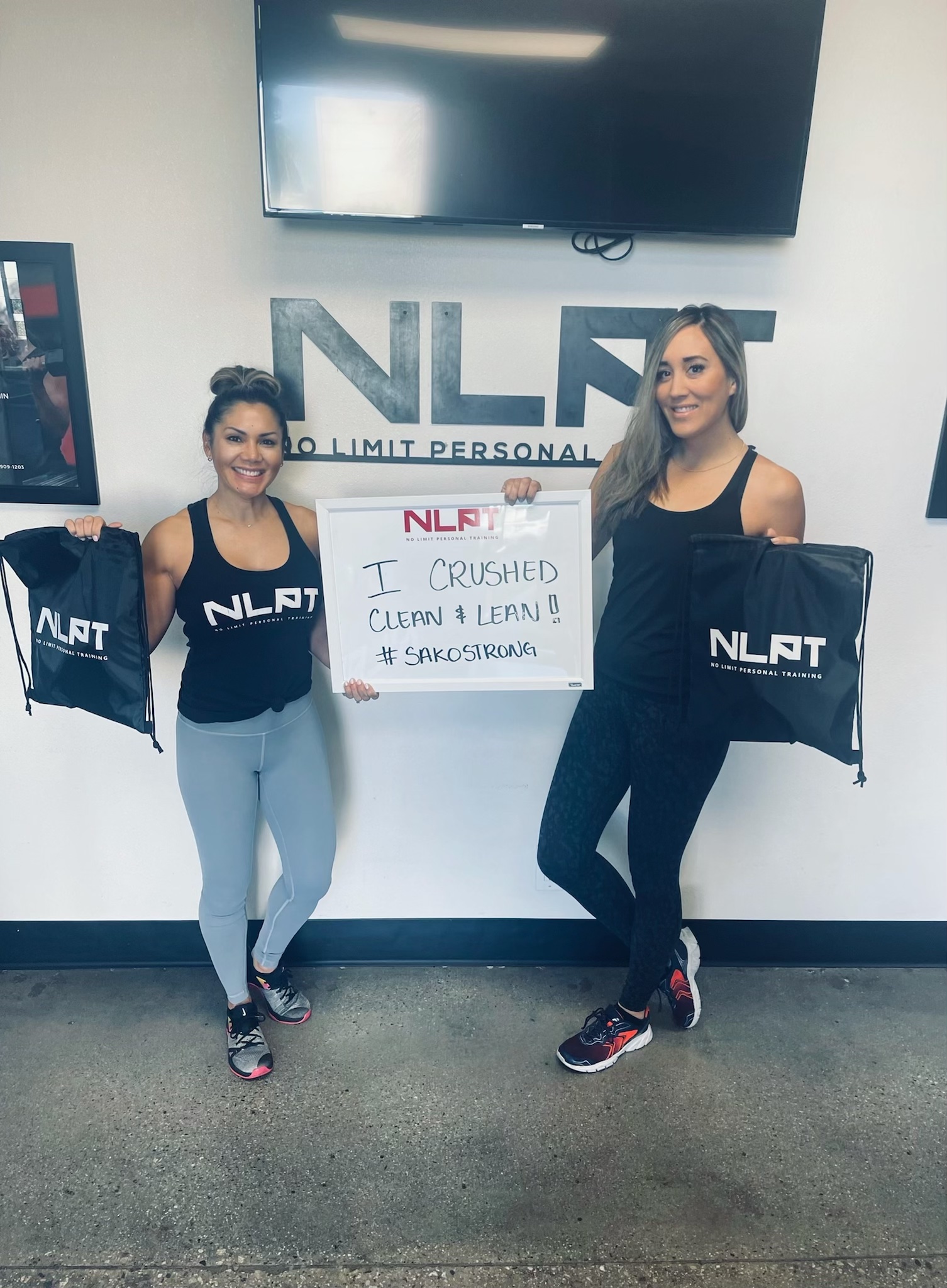 Ready to achieve YOUR goals through Nutrition Coaching?