About No Limit Personal Training Gym in Placentia, CA
Meet the No Limit PT Team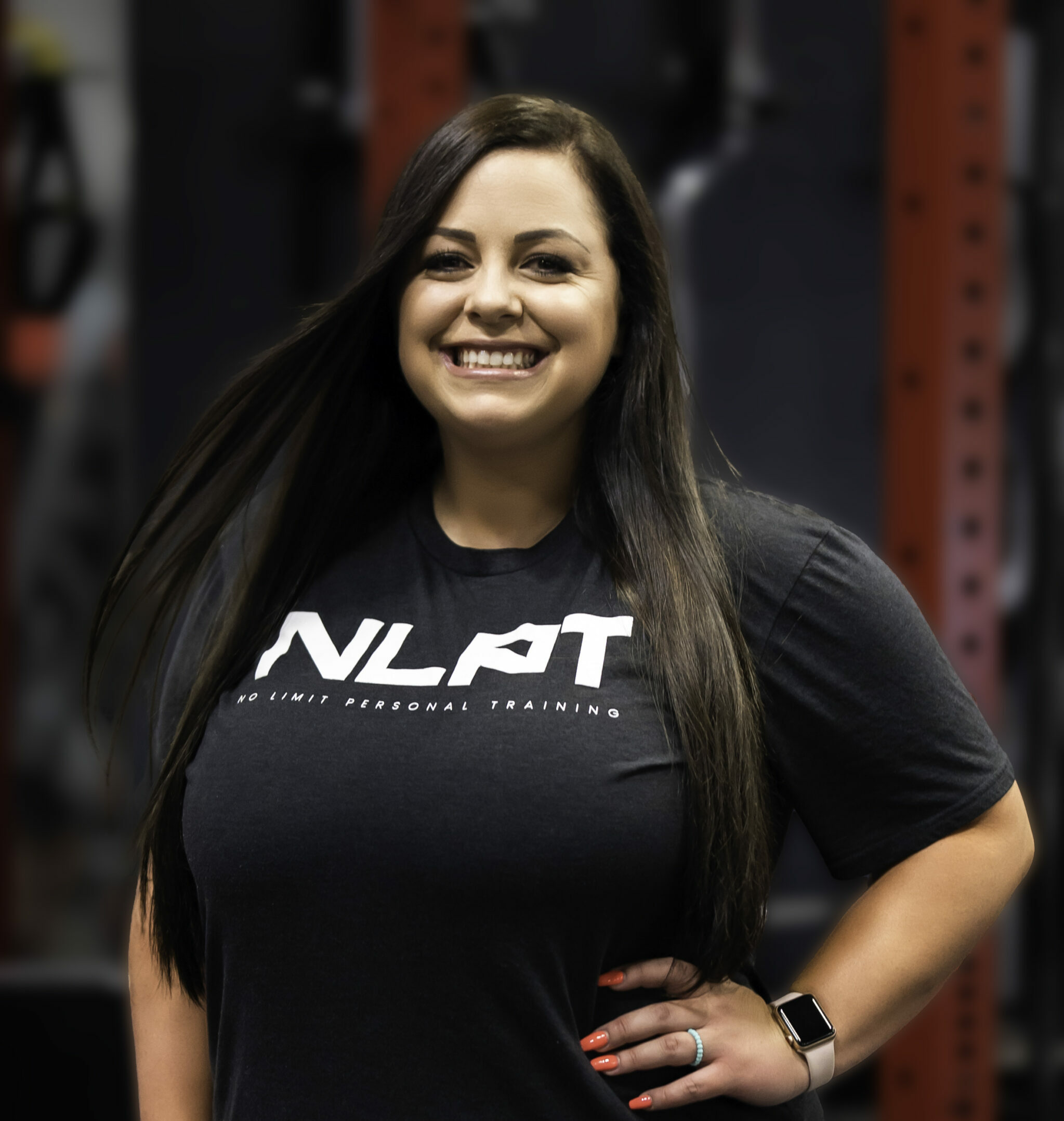 Malarie Murphy
Client Services Manager
Read More about Malarie
Malarie first fell in love with fitness at the age of 10 when she began playing softball. She went on to play competitively through college, where she was on the inaugural softball team at Cal State San Marcos and earned her B.S. in Biology. After college, when she was no longer playing softball, she realized the importance of proper nutrition and working out, and enjoyed going to the gym and staying active with friends. Malarie is married to her husband, Ryan, who is a local firefighter, and together they share a young son. As a family they enjoy being outdoors and you can often find them hiking local trails on the weekend, playing at a park, building sand castles at the beach, or vacationing in Parker, AZ and Big Bear, CA. Malarie is excited to be a part of the No Limit family and looks forward to getting to know all of the amazing clients.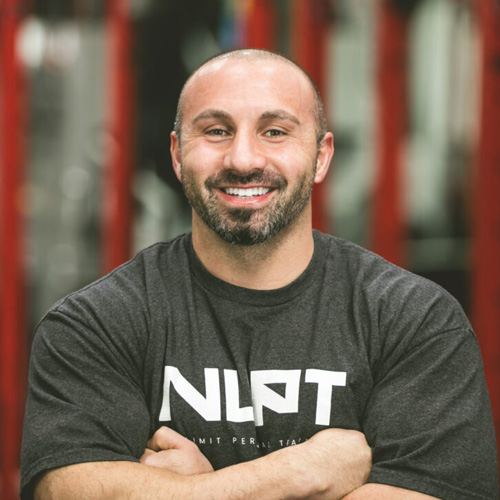 Read More about Sako
Sako Yakinian; founder and owner of No Limit Personal Training. Sako started No Limit PT in 2008 by offering group classes at a public park. When classes became increasingly popular, he moved No Limit PT to its official home; 980 South Via Rodeo in Placentia (near Yorba Linda), a 5,000 foot warehouse that houses top of the line training equipment and the industry's best coaches and trainers (WE think they're the best personal trainers and coaches in and around Placentia and Yorba Linda!)
Sako has always been fueled to provide the best services to the community for one main reason; the sincere love of helping others be the best version of themselves. Sako believes that with the right mindset, discipline and work ethic, anything is possible.
Sako is certified through National Council for Certified Personal Trainers (NCCPT), International Sports Sciences Association (ISSA), National Exercise & Sports Trainers Association (NESTA) and CPR/AED. Sako has also been named an Ambassador for Lululemon Athletica.
It's one thing to talk the talk of living a healthy lifestyle but it's a whole other thing to actually walk the walk and carry out the actions that make a person great, on a day to day basis. This is something Sako takes great pride and humility in-which is what has made No Limit PT a living, breathing family.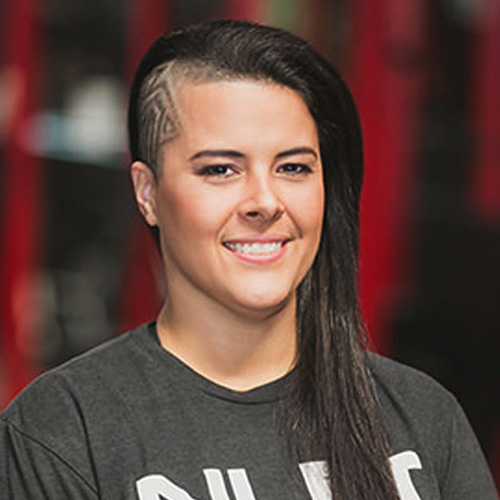 Briana Takanabe
Coach | Floor Manager
Read More about Briana
Briana has been involved in the fitness industry since 2005. Her passion for strength and conditioning formed after sustaining an injury in high school, and subsequently entered physical therapy. After high school she traded in volleyball for combat sports, and it was her first boxing coach that inspired her to become a coach herself. Briana joined the coaching field to encourage and educate people on exercise and overall healthy living. She is passionate and dedicated to helping others achieve their personal goals, and become the happiest and healthiest version of themselves. Outside of the gym, Briana enjoys boxing, watching crime shows, and enjoying a good meal with friends and family.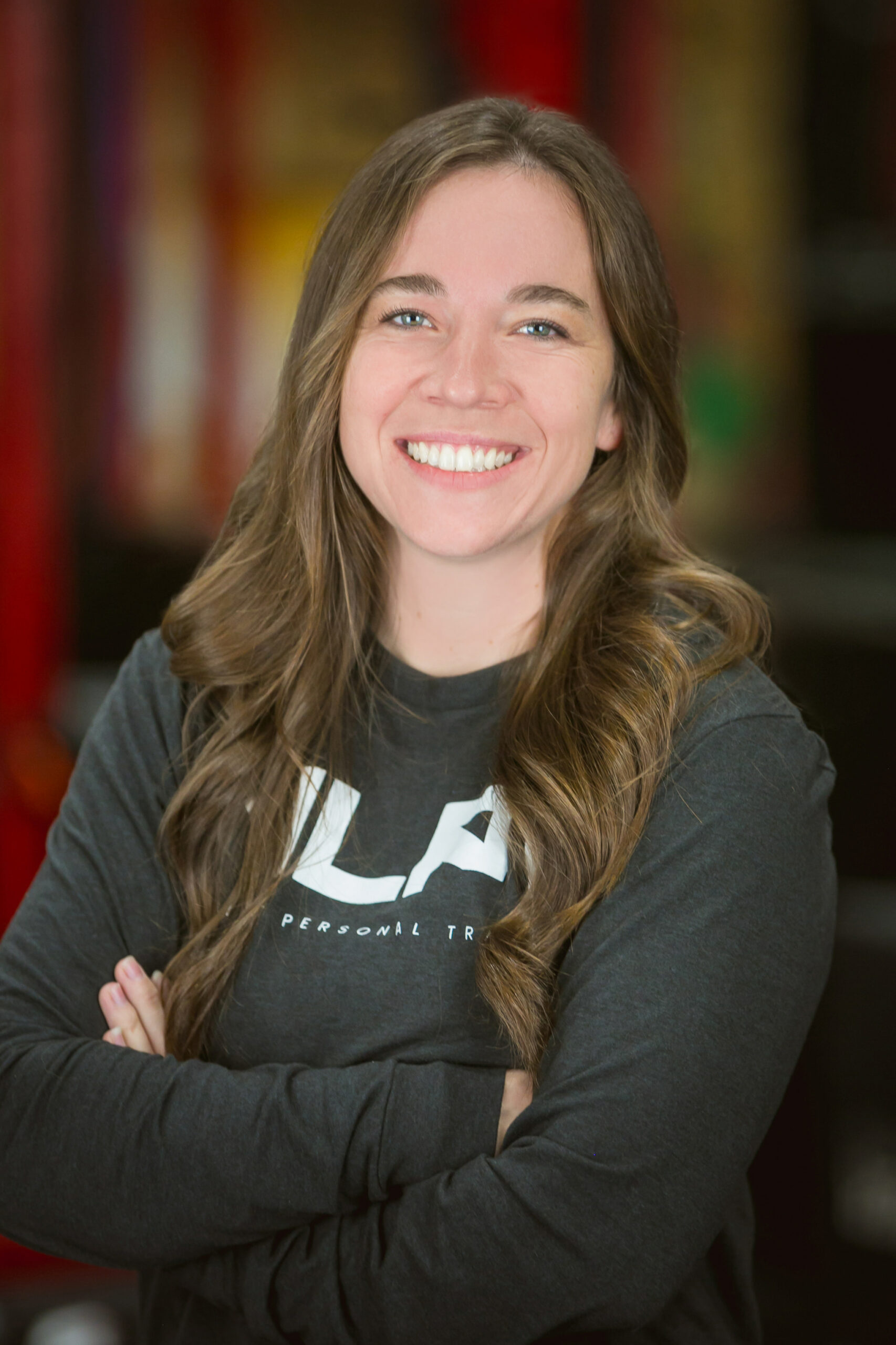 Read More about Kristin
Kristin, born and raised in Placentia, CA, spent her teenage years playing sports. She was trained by Lucious Smith, formally of the LA Rams, for 5 years. Her experience with Lou was what ultimately sparked her passion for personal training and serving others. After spending 2 years playing collegiate lacrosse in PA, Kristin came home to sunny CA and dove headfirst into managing restaurants and teaching preschool students. The service industry and teaching young students have given Kristin a great deal of patience and compassion for helping other people. However, over the years, she found herself wanting to make a bigger impact on others. Finding NLPT and the people that bring it to life has been one of the more rewarding experiences for Kristin. She values the positive energy and the constant drive to do better and be better that radiates from the gym. Kristin's focus is on helping others take back their lives from depression through healthy eating and exercise. She is certified in Personal Training and Nutrition through ISSA and continues to educate herself in the field.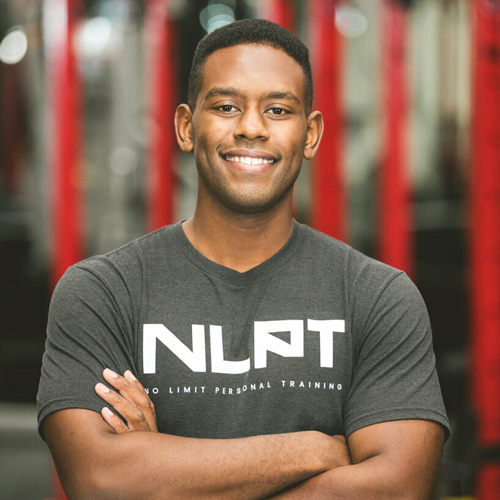 Read More about Daniel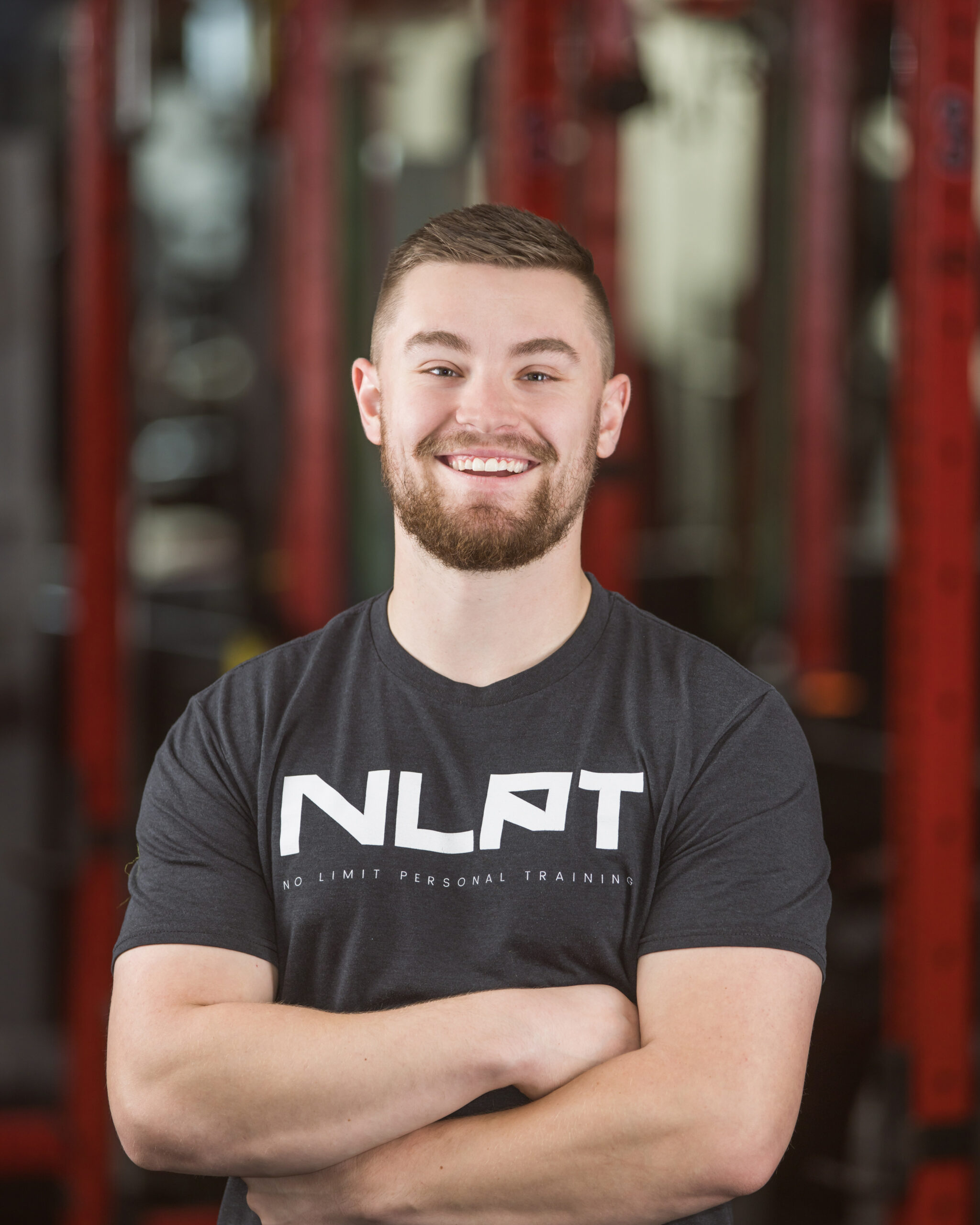 Read More about Garrett
A native of the Pacific Northwest, Garrett has made a new home in Southern California. He developed his passion for training and fitness from playing sports and injuries sustained as an athlete. He grew up playing baseball and continued through three years of college where he was a pitcher at Pierce College and Holy Names University. After a career-ending injury, he finished up his bachelor's degree at Cal State Fullerton where he majored in Kinesiology with a concentration in Strength and Conditioning. He is a Certified Strength and Conditioning Specialist (CSCS) through the National Strength and Conditioning Association (NSCA) as well as a Pre-Script Level 1 (PSL1) certified coach. He has a great passion for helping people reach their goals and will exhaust all possible options to make that possible.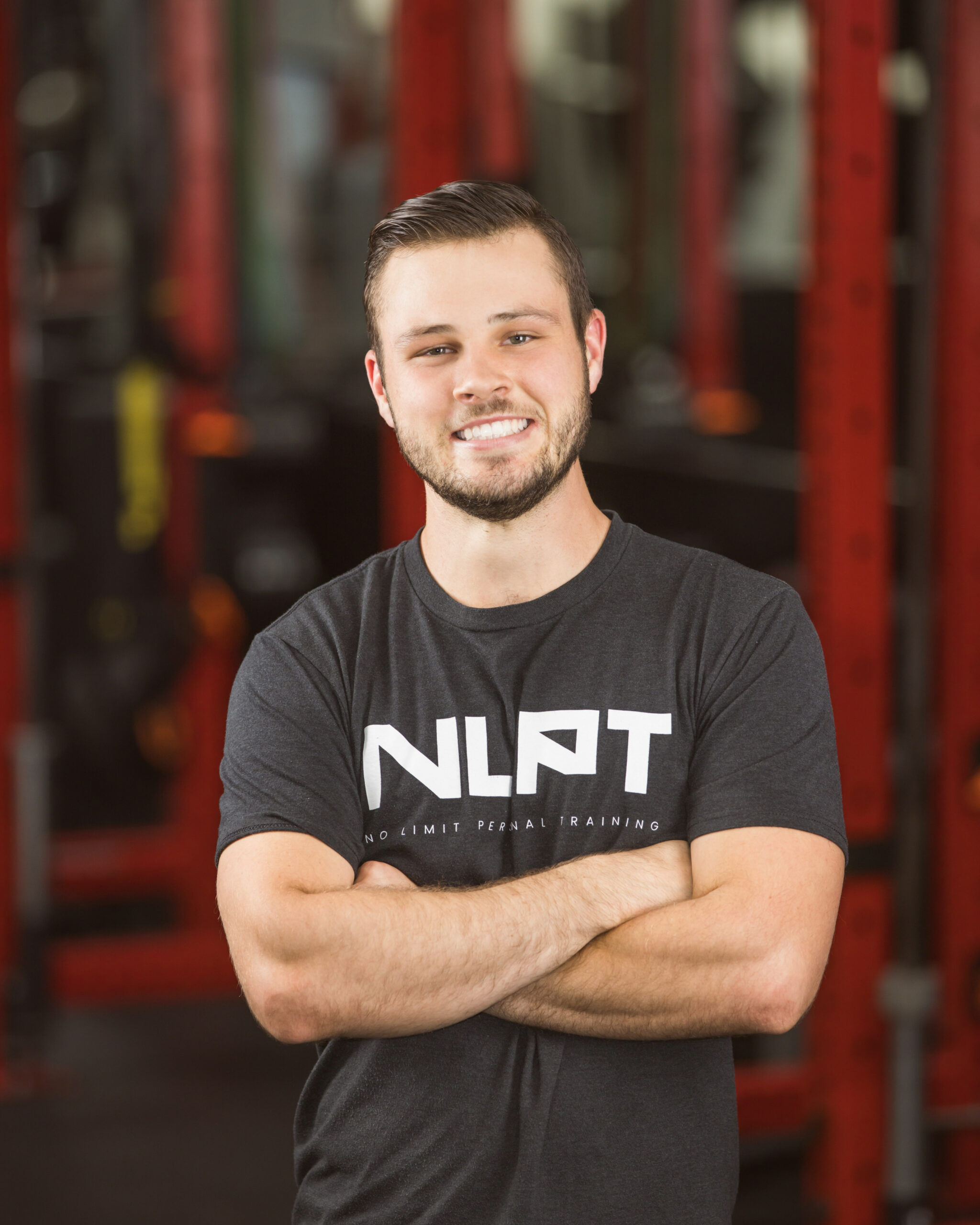 Read More about Brandon
Hi, my name is Brandon Potts. Health, fitness, and nutrition have been a passion of mine my whole life, and I am excited to be able to live out these passions here at NLPT. In the past, I have worked as a personal trainer, physical therapy aid, and nutrition coach. I am currently a Certified Strength and Conditioning Specialist (CSCS), Certified personal trainer, and certified nutrition coach (PN1). I graduated from Azusa Pacific University with a B.S. in Kinesiology Exercise Science. At Azusa Pacific, I competed on the track and field team as a pole vaulter. I grew up in Sonoma County California and moved to Southern California in 2018 to finish up my degree and get the opportunity to be at service to you!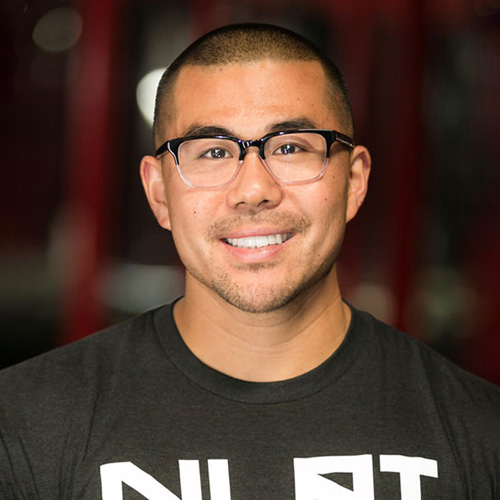 Randy Park
Read More about Randy
Group Training Coach. Randy has been in the fitness industry for over 6 years. Growing up playing sports, he loved to train hard and knew this was what he wanted to do with his life. He's worked with all types of clients and has a broad range of experience. He's a big believer in functional training, and likes to create workouts that challenge the body and the mind. He is a CSCS through NSCA and also works as a strength and conditioning coach with a highschool.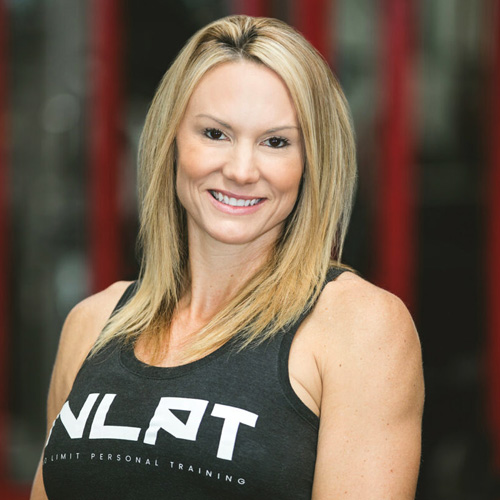 Leslie Poetschlag
Read More about Leslie
My passion for fitness started at a young age, and I, like many other women, was always up and down with my weight and looking for a healthier approach for my weight loss goals. I signed up for a gym membership as soon as I could afford it and began to try different types of group fitness classes and found out that I loved them all! Not only was the energy and motivation from members and the instructor awesome, but the way I felt after a challenging workout was the best feeling. I knew then that coaching was something I wanted to do. Over 2 decades ago I instructed my first cycle class and since then I have taught almost every kind of group format there is. In addition to the regular certificates that must be maintained for coaching fitness, I am also a NASM Personal Trainer. For me fitness is life. Staying active and healthy for myself, my family and to be able to keep up with my 2 wild and crazy daughters is so important.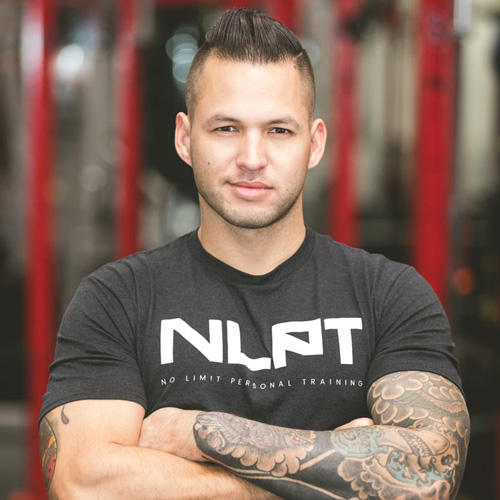 Andrew Gaspar
Read More about Andrew
Coach Drew began his Health & Fitness career in self defense, fighting and conditioning. Having trained military, law enforcement, and civilians, he specializes in Third Party Protection and Sentry Take Down. When not training, you'll catch him at the beach with his three hounds.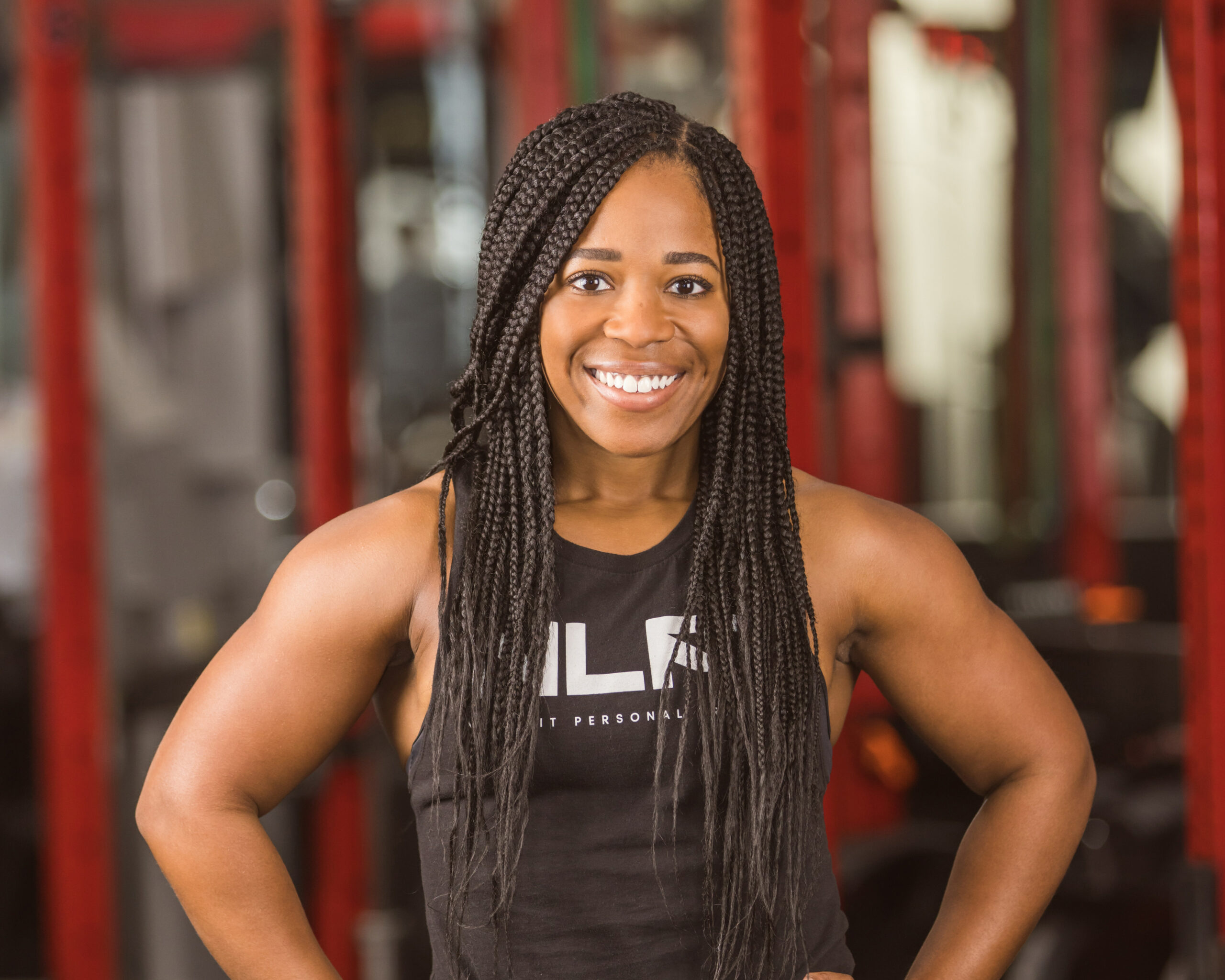 Jensine Jamison
Read More about Jensine
Jensine developed a love for fitness at the age of 12, when she earned her starting position on a UT State Comp. Soccer Team. She went on to develop her athleticism in H.S. Track & Field and as the Co-Captain of her Cheerleading Squad.
During her 2010 Sophomore year at Southern Utah University, she realized her imbalanced relationship with food had grown into an unhealthy lifestyle and resulted in nearly 20 lbs. of fat gain. Determined to regain a sense of self-love, while renewing her health, she pursued a lifestyle in strength training.
Jensine continued her fitness journey for the next 10 years, earning her 2019 Spartan Trifecta among several local 5K and obstacle races. As a "hustle-from-home" Mama to a spunky toddler, Jensine knew that she needed to be passionate about her career. So, in 2020 in the midst of a Global Pandemic, Jensine left her career in Sales & Marketing to pursue her PT certification from NASM in a mission to help evolve the mindset and lifestyle of countless men and women to become their healthiest & most fulfilled version of themselves!
During downtime, Jensine enjoys playing PlayStation and watching Psyche shows with her partner, Michael and being silly with their sassy 2.5 year old daughter, Sarai; hiking scenic landscapes; and sipping on wine during game nights with friends/family.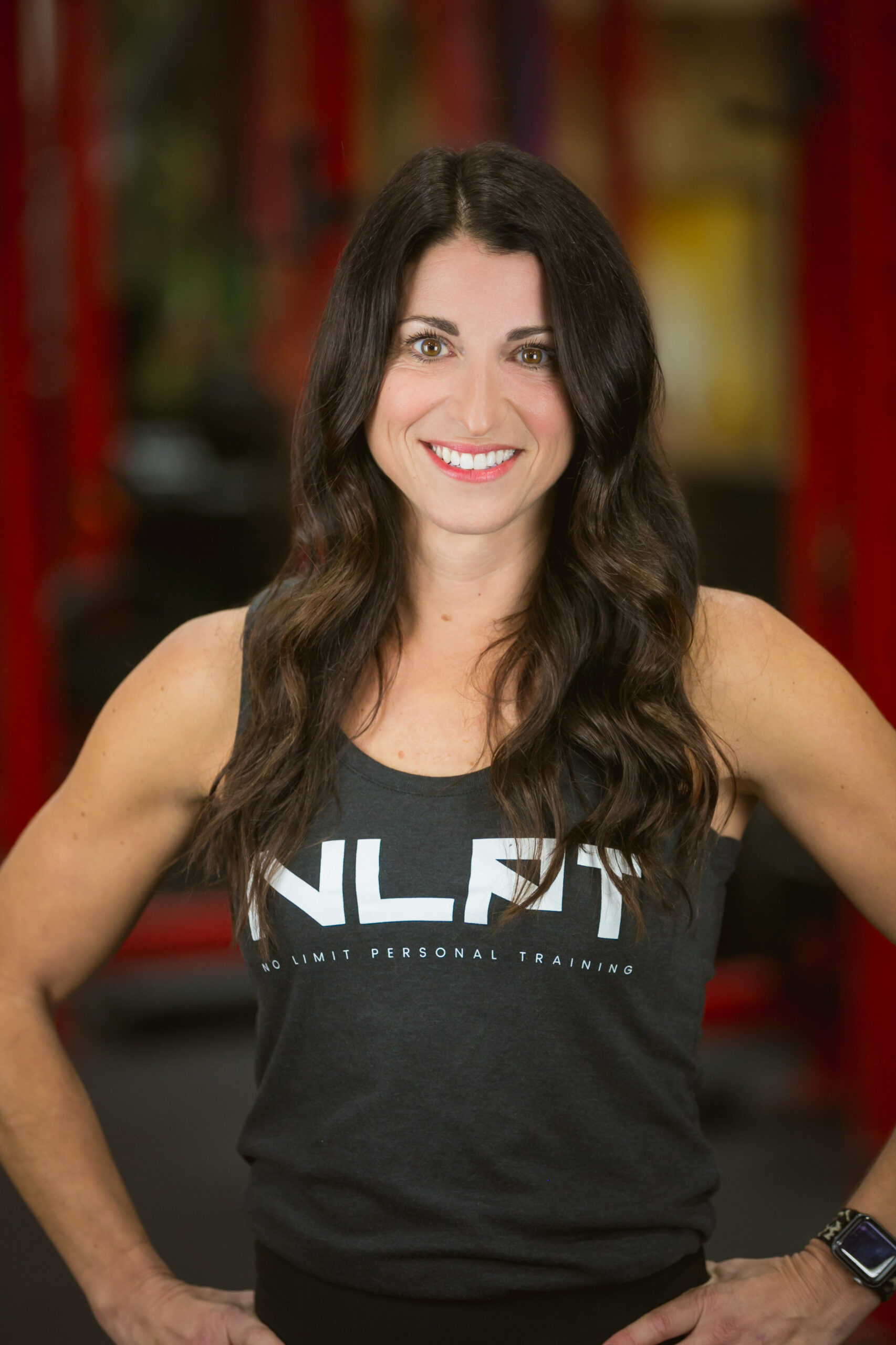 Natalie DaRosa
Read More about Natalie
Core Values at No Limit PT
The key to quality and efficiency, starting with being on time, looking the part, respecting clients/coworkers, and exceeding the expectations of reliability, accountability, competence, and communication.
Honesty, trustworthiness, and having strong moral principles, where your thoughts, words and actions all align, and always doing the right thing even when nobody is watching.
Always beginning every relationship with a giving hand, acting with humility, and showing people you genuinely care by putting their needs before your own.
Consisting of those who support you and has your back no matter what, in whom you can confide in and trust, blood-related or not, family is everything.
The willingness of a group of people to work together towards a common goal, a cohesive team becomes a strong and successful team that can accomplish anything.
Work first, fun second; but if you love what you do, it becomes fun; be the reason the people around you are having a good time.
No Limit Personal Training Gym in Placentia, CA
Schedule your first Personal Training experience session or a 14-day Group Fitness trial membership now.