Sako Yakinian; founder and owner of No Limit Personal Training. Sako started No Limit Personal Training in 2008 by offering group classes at a public park. When classes became increasingly popular, he moved No Limit to it's official home; 980 South Via Rodeo, a 5,000 foot warehouse that houses top of the line training equipment and the industry's best coaches and trainers.
Sako has always been fueled to provide the best services to the community for one main reason; the sincere love of helping others be the best version of themselves. Sako believes that with the right mindset, discipline and work ethic, anything is possible.
Sako is certified through National Council for Certified Personal Trainers (NCCPT), International Sports Sciences Association (ISSA), National Exercise & Sports Trainers Association (NESTA) and CPR/AED. In addition to Sako's already long list of accomplishments, he was recently named an Ambassador for Lululemon Athletica.
It's one thing to talk the talk of living a healthy lifestyle but it's a whole other thing to actually walk the walk and carry out the actions that make a person great, on a day to day basis. This is something Sako takes great pride and humility in-which is what has made No Limit's success a living, breathing family.
Mariah found her love for health and fitness at the age of 15 years old. She saw the importance of proper nutrition and daily exercise and from there a passion grew. Mariah has a heart for encouraging people to see their struggles as an opportunity to become a stronger, better version of themselves. Through personal experience, Mariah has learned that overcoming even the toughest of battles is only possible by the love and support of those around her. Mariah's aim is to pour out that love and support over the No Limit Family and encourage all those she meets to reach their goals.
Jeff has been involved in the world of coaching since 2010. A passion for strength and conditioning that flourished as a Division 1 college baseball player originally began as a struggle to maintain a healthy body weight as a youth. After multiple injuries that resulted in reconstructive elbow surgery to save his baseball career, Jeff ultimately graduated from Concordia University, Irvine with a Bachelor's Degree in Exercise and Sport Science with an emphasis in Rehabilitation. With his original plan being to become a physical therapist, before joining the NLPT team Jeff worked for 4 years under the tutelage of many great therapists at CATZ (Competitive Athlete Training Zone) as well as served as the Director of Sports Performance where he worked with athletes of all ages/sports and coached adult group classes. As a Certified Strength and Conditioning Specialist (CSCS) with the National Strength and Conditioning Association (NSCA) and Precision Nutrition Level 1 (Pn1) Certified Coach, Jeff loves to combine the aspects of strength training, recovery, and nutrition in an effort to deliver the best possible coaching service to all members of the NLPT family. Outside of his time at NLPT, he enjoys spending time with his wife, Charlotte, training, listening to podcasts, and reading.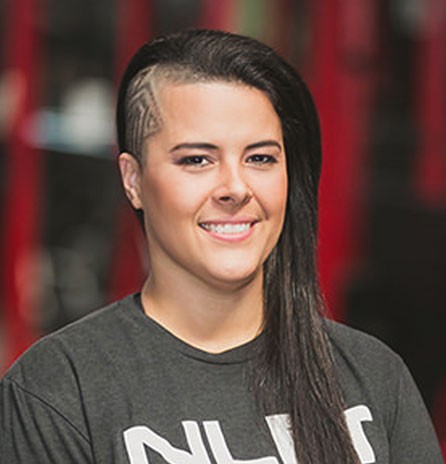 Briana Takanabe has been helping people realize their fitness goals for the past 8 years. With a lifelong enthusiasm for fitness, she became a trainer to help improve the lives of others. Trading in volleyball for Muay Thai after high school, she got hooked on the world of martial arts. Over the years working with different coaches and sensei, she now wants to share the benefits of MMA training and shatter the assumption that MMA training is just for fighters. This extra knowledge and expertise adds a fun and unique twist to workouts whether it's for weight loss, improved conditioning, or just an excuse to hit things. One of the most important things to her is not just to help one reach their physical goals, but to help them gain the confidence to do so. She strongly believes that in order to achieve maximum results one must do the things they don't want to do. Briana is a Certified Fitness Trainer with NESTA and a Mixed Martial Arts Conditioning Coach with the MMACA.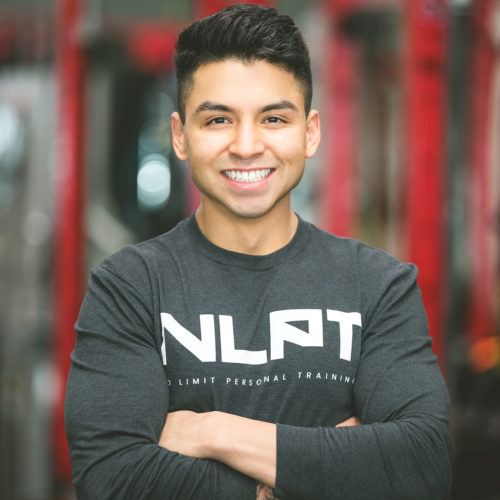 Alex Garcia comes prepared with a great deal of experience and knowledge. His own personal development is what sparked Alex's interest turned passion in this industry. Alex spent six years participating in competitive wrestling, as well as coaching wresting at one of the county's top private schools; Orange Lutheran High School. Holding a NCCPT certification, Alex has spent the past eight years personal training clients of all walks of life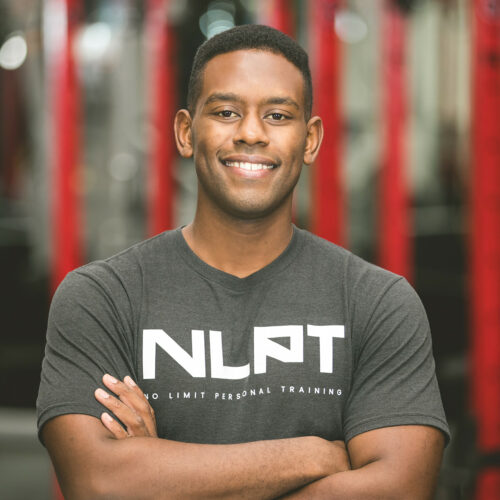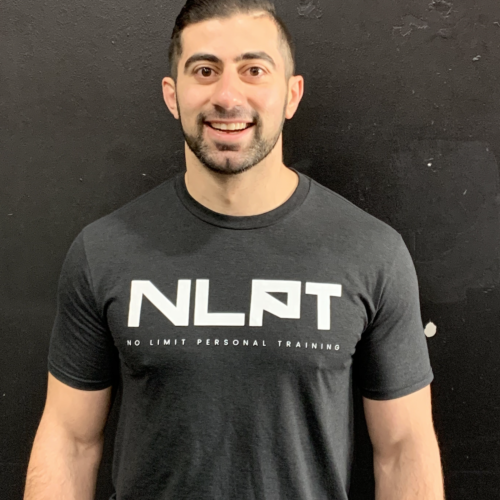 Coach Nareg began his fitness career in 2010 as a certified personal trainer with the National Exercise of Sports Training Association (NESTA). His passion for fitness developed as a freshman in high school when he saw the positive impact of working out in his life as a wrestler and football player. Learning is always his main objective as he works on bettering himself through his mental, emotional, and physical improvements which maintain a balanced lifestyle for himself. This lifestyle has helped him to reach his goals and he wants to assist and inspire those around him to achieve whatever they desire. Throughout his years, coach Nareg has worked with a wide variety of clients and his empathetic and compassionate approach to fitness has allowed him to establish meaningful relationships connecting with his clients on a deeper level, beyond fitness. His coaching style is motivating, encouraging, and positive ensuring members are getting through the exercises with appropriate form and energy! On his spare time he enjoys playing basketball, playing video games, going to the beach, spending time with his family, meditating, and reading!
Group Training Coach. Randy has been in the fitness industry for over 6 years. Growing up playing sports, he loved to train hard and knew this was what he wanted to do with his life. He's worked with all types of clients and has a broad range of experience. He's a big believer in functional training, and likes to create workouts that challenge the body and the mind. He is a CSCS through NSCA and also works as a strength and conditioning coach with a highschool.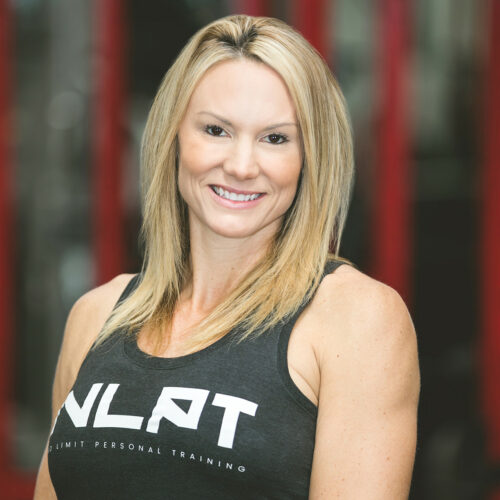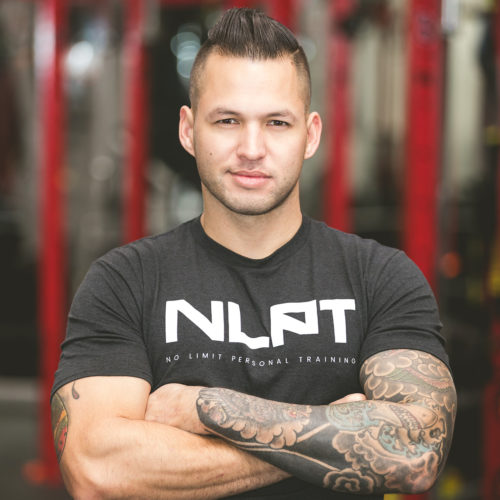 The key to quality and efficiency, starting with being on time, looking the part, respecting clients/coworkers, and exceeding the expectations of reliability, accountability, competence, and communication.
Honesty, trustworthiness, and having strong moral principles, where your thoughts, words and actions all align, and always doing the right thing even when nobody is watching.
Always beginning every relationship with a giving hand, acting with humility, and showing people you genuinely care by putting their needs before your own.
Consisting of those who support you and has your back no matter what, in whom you can confide in and trust, blood-related or not, family is everything.
The willingness of a group of people to work together towards a common goal, a cohesive team becomes a strong and successful team that can accomplish anything.
Work first, fun second; but if you love what you do, it becomes fun; be the reason the people around you are having a good time.
GET STARTED TODAY
Schedule your complimentary consultation and full fitness assessment.
Yes I'm Ready