6-Week Summer Reset Challenge
Did summer get the best of you? We feel you! All those BBQs and beach days sure know how to push the pause button on fitness goals. We get it – life's hectic, and fitness goals can take a backseat. But guess what? It's time to hit the reset button with our 6-Week Summer Challenge!
Our 6-week summer reset is for you if:
→ You need a kickstart after summer.
→You need guidance, accountability, and support.
→ You've been working out regularly but have not seen the progress you were hoping for.
→ You've struggled to do it on your own.
→You're ready to look and feel better.
→You want to be a part of an encouraging and supportive community.
→You want to live a healthier lifestyle, but aren't sure where to start.
Resources to help with sleep, stress & supplementation
Dedicated accountability coach
MEET YOUR ACCOUNTABILITY COACHES
Brandy Schurter
Brandy is a Certified Nutritional Coach -CNC who empowers clients through education, motivation and accountability. 
She does not believe in fad diets; her job is to simply educate clients to lead a sustainable and healthy lifestyle through changing nutritional mindsets and creating healthier eating habits! What most people don't realize, is fitness and nutrition go hand in hand. You can't out-work a bad diet! Like working out, healthy nutrition needs to be consistent and a part of your everyday lifestyle.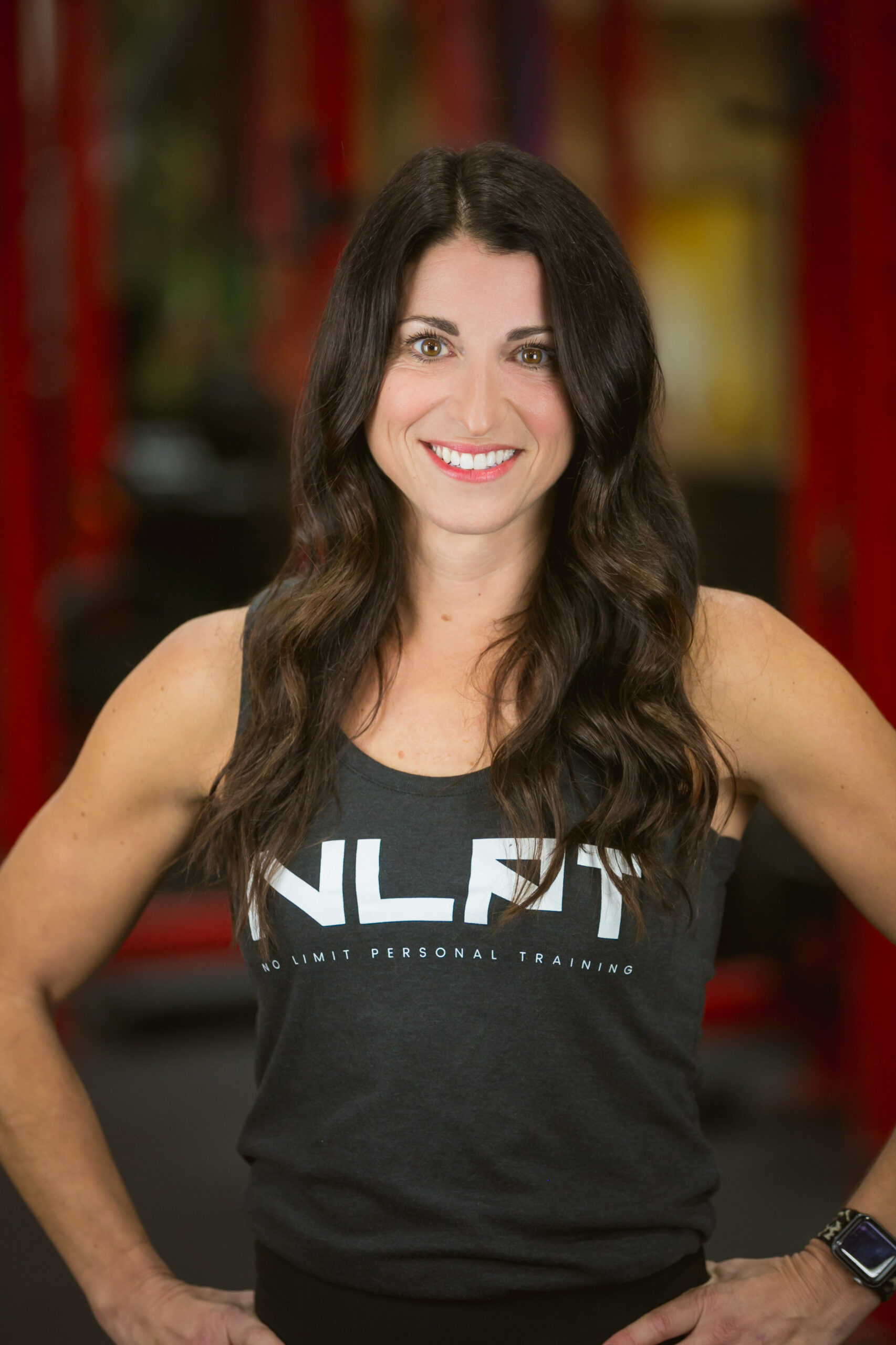 Natalie DaRosa
Natalie is currently a NASM (National Academy of Sports Medicine) Certified Personal Trainer with a specialty in Speed, Agility, and Quickness, as well as a Lagree Certified Trainer. Natalie is currently continuing her education in the nutrition space. Passionate about people, Natalie's drive is to help people be the best versions of themselves. Natalie became part of the No Limit Personal Training (NLPT) coaching family after finding a home there as a client and experiencing the culture, community and results for herself. 
Here's what people just like you have accomplished…
→ Shed the off the excess summer weight that snuck up on you.
→Know and understand proper nutrition to regain your energy and feel good again.
→ Regain your confidence.
→ Understand how to better manage stress. 
Nothing changes if nothing changes. Take action today and take control of your life and health!
FREQUENTLY ASKED QUESTIONS
Is this only for NLPT members?
No, this program is open to everyone.
Will my information and progress be shared?
No, all of your information stays confidential and will not be shared without your approval.
Will I have to follow a meal plan?
No, a meal plan won't be provided. However you'll get access to the nutrition guide some of our most successful clients have used.
Can I join without training with NLPT if I'm not a member?
Absolutely, you'll see the option on the signup page.
Who are the Coaches?
You will be working with coach Natalie or coach Brandy.