No Limit PT Family Dashboard
Welcome to the No Limit PT family – a virtual group of people with the same goal of becoming the best version of themselves possible. Our No Limit PT family resources will help you get started and also help you all along your fitness journey.
Coach-Led Full Length Workouts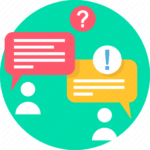 FAQs
Do you have any questions?
This page covers most of them.