21-Day VIP
Strength and Fitness Program
We Help Busy Adults Get Stronger and Feel Better.
Take the first step towards a healthier, stronger YOU.
Get The Support And Quality Training In A High-Energy Group Setting To Help You Gain Confidence, Live Longer, Develop Mental Toughness And Look And Feel Your Best.
YOU'RE A VIP!  SCROLL DOWN TO COMPLETE YOUR REGISTRATION!
What are the benefits of working with us?
Our group training sessions are designed to maximize and conditioning while building lean muscle and keeping your joints healthy. It's a challenging, fun and engaging program that combines strength and conditioning along with the benefits of expert coaching and a motivational atmosphere in the most time-efficient manner possible.
Coaches that genuinely care about your success.
Workouts that lead to lasting change. We have a WHY for everything we do.
Committed to leaving you better off than you were before.
Stress relief and improved health.
Community of amazing members to support you along the way.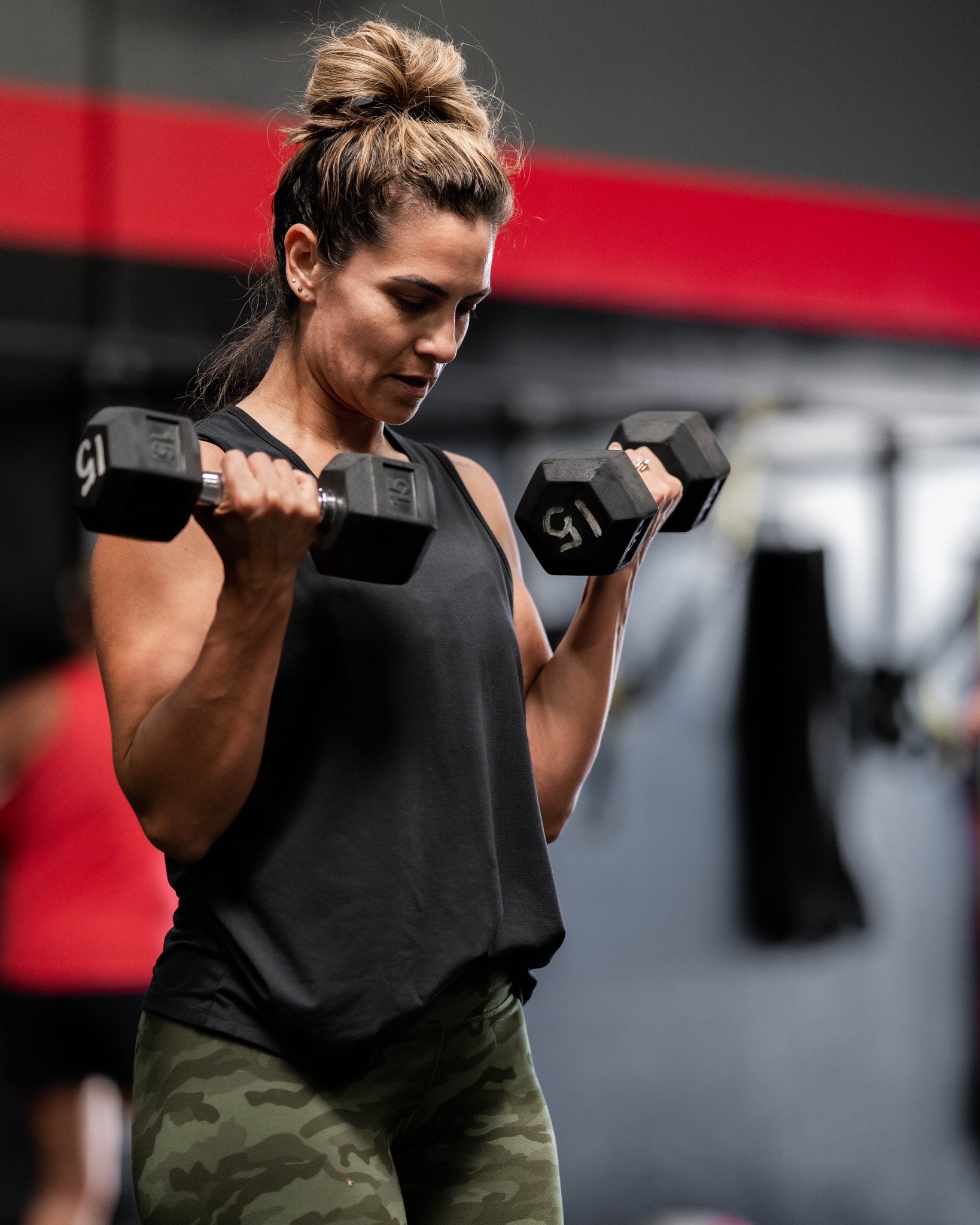 What's the catch? Why a FREE pass?
No catch! We are so confident our program can help you get stronger, look and feel better and even help you reduce stress. We want to invite you to try it all out for free then hopefully join our amazing community to help us on our msision to leave everyone better off than they were before and become the best versions of themselves!
What's included in your 21-Day VIP Program
Unlimited Access to 37 Training Sessions Per Week
Body Composition Analysis to Track Your Starting Point
3 Step Nutrition Guide to Create Healthier Habits
Here's what to do next to get started:
A team member will reach out to you within 48 hours to get you started.