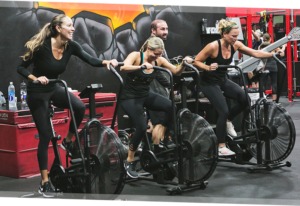 There are all types of styles of training, however, we have found that group strength training has a lot of benefits for women. 
Motivation and Accountability:
Encouragement and support from other like-minded women can help each other stay motivated to achieve their fitness goals.

The friendly competition in a group setting can usually provide an extra push to push beyond personal limits compared to doing it alone.

Social Interaction and Connection:
Group training creates opportunities for women to connect with like-minded individuals, fostering a sense of community and friendship that may be extremely challenging to accomplish on your own. In a time where a lot of people work from home, it's nice to have a place to go to get support and connection.
Structure and Variety:
In the right program with the right coaches, group training sessions are well-structured, providing a clear plan of exercises and progression. They can challenge you and keep it fun.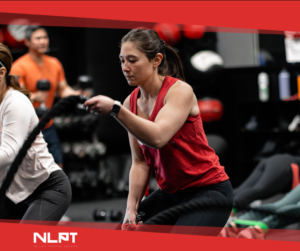 Proper Form and Technique:
In a group setting, trainers can guide with form and technique, ensuring the safe and effective execution of exercises.

Learning proper form is crucial to reduce the risk of injury and maximizing the benefits of each workout.
Fun and Positive Atmosphere:
Group training sessions are often filled with energy, music, and a positive atmosphere, making workouts more enjoyable than training alone or at home.

The encouragement and shared experiences within the group can boost self-confidence and make working out fun and not like a punishment.
At the end of the day, we all prefer different things. These benefits make group training a popular choice for women as it combines challenging and effective workouts with social support, structure, guidance, and accountability, ultimately leading to improved fitness outcomes and overall well-being.
If you're looking for a group training gym, CLICK HERE to come try us out.