You probably have read all sorts of magazines and websites with lists of the best fat burning foods, at times it seems as if people are constantly changing their minds about what is good or bad. Here is a list I think will help you.
Skim milk is a great choice because it contains calcium. Studies have shown that the metabolic boost provided by calcium can help you double your weight loss. A glass a day can help melt the pounds away!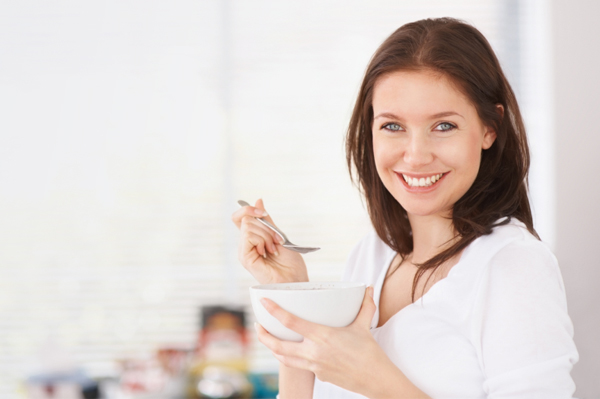 Oatmeal is an ideal way to fuel up before a morning workout. Oatmeal falls into the slow carb category. Foods in this category don't cause an insulin spike that can lead to fat storage. They also reduce your feelings of hunger since they take longer to digest.
Jalapenos are an unlikely option for burning more fat. This vegetable can increase your metabolism and heart rate. They're also a healthy way to spice up meals that might otherwise be a little bland.
Almonds provide a very satisfying crunch. They will also leave you feeling full. What's really nice about almonds is you can take them anywhere. Just don't overdo it. Eating handfuls of almonds can quickly rack up the calories. Also be sure to opt for ones that are unsalted.
Green tea is packed with benefits. An active chemical in green tea works in a similar way to caffeine without the side effects. This gives your metabolism a fat burning boost. An added benefit is green tea can sharpen your mental performance.
Olive oil offers the type of fat that is actually good for you. This oil can add flavor to your cooking without sabotaging your weight loss efforts.
Chicken is a great source of lean protein. Adding more protein to your diet can boost your metabolism. Studies have shown that simply shifting calorie consumption from carbs to protein can help people shed weight.
Berries are an excellent fat burning snack. 
These tasty delights are filled with a lot of fiber. Just make sure you're eating fresh berries and not jelly.
Coffee is a somewhat controversial choice. However, there's no denying that its increase to your heart rate can help you burn more calories. There are two tips for maximizing the fat burning effectiveness of coffee. The first is to skip any sweeteners or mixed coffee drinks packed with lots of calories. The other is to limit yourself to one or two cups in the morning.
Eggs are a good source of protein. Many people opt for only egg whites. While egg whites have less calories, skipping the yolk means you'll miss out on an ample dose of B12, which is an important fat burner.
Salmon lowers your levels of leptin. This can result in your body burning more calories. Salmon also offers a lot of protein without tons of calories.
Black beans are an excellent source of fiber. Adding these to any meal will ensure that you feel full.
Apples are a great source of fiber and are a great snack before workouts
Avocados are a great source of the type of fat that can actually slim your waistline. They're also a very tasty choice!
Here is a sample meal plan you can print out and use immediately.
Meal 1
1/2 cup oatmeal
1 egg, 1 egg white
Meal 2
10 Almonds
6 oz Skim milk
Meal 3
3-4 Oz Chicken breast
1/2 cup black beans
Meal 4
4-5 oz Salmon
Jalapenos
Don't forget it's not too late to get access to our 21 day rapid fat loss program which includes a full nutrition plan. Limited spaces available and it ends JUNE 30TH.
CLICK HERE TO DROP 5-12 LBS IN 21 DAYS AND GET THE SUMMER BODY!